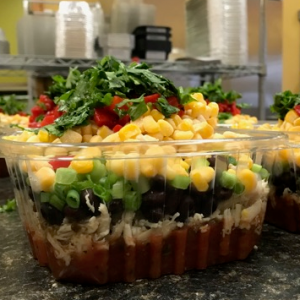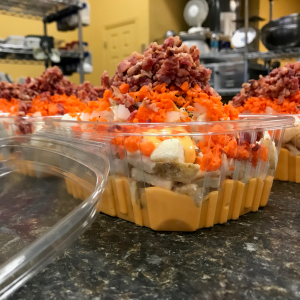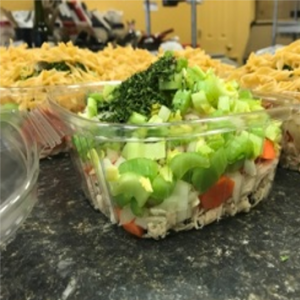 SOUPS
Our soup mixes are so easy. We assemble the frozen mixes and include everything except the water!
You simply pour the mix in a pan, add the water and simmer for 15-20 minutes. Quick, easy and deliciously homemade. Only $17.75 for 4 large servings.
This warm and comforting beefy black bean chili is soothing enough to make the stress of the day melt away.
Chicken, carrots, celery, herbs and egg noodles are simmered in a flavorful broth….the definition of comfort food.
Folks will enjoy a change from the traditional when they spoon into this flavorful blend of chicken, white beans, green chilies and fresh cilantro.
Cheddar potato soup includes fresh carrots, onion, and bacon, of course!
Ground beef, chili beans, corn, green chilies, tomatoes, and all the warm spices = love in a bowl on a cold evening!
Potatoes, corn, tomatoes, onions, green beans, and ground beef simmer with beef broth and herbs. A bowl full of goodness!
Creamy Chicken Tortilla Soup
Carla always refers to this as "a party in a bowl". Black beans, corn, salsa, chicken, green onions, herbs and spices combine with a bit of cream cheese for some major deliciousness. Comes with tortilla chips for garnish.